Reseñas
Descripcion:
Barbie y Ken han vivido siempre en el mundo colorido y aparentemente perfecto de Barbie Land, disfrutando de una vida llena de moda, fiestas y diversión. Sin embargo, una oportunidad inesperada les permite cruzar al mundo real, y es allí donde descubren las alegrías y peligros de la vida entre los seres humanos.
Descubrimiento y Adaptación
En su primera incursión al mundo real, Barbie y Ken experimentan una abrumadora sensación de libertad y descubrimiento. Las pequeñas cosas que damos por sentado, como sentir la lluvia o contemplar una puesta de sol, se convierten para ellos en experiencias emocionantes.
Las Dificultades del Mundo Real
Sin embargo, no todo es color de rosa. Pronto se enfrentan a desafíos que nunca imaginaron en Barbie Land: tener que trabajar para ganarse la vida, lidiar con el tráfico, e incluso aprender cómo relacionarse en un mundo donde las reglas sociales son mucho más complejas. Descubren que la perfección de Barbie Land les había protegido, pero también limitado, en su comprensión del sufrimiento y la alegría humanos.
En el transcurso de su aventura, Barbie y Ken descubren la importancia de valores como la empatía, la tolerancia y el trabajo en equipo. Aunque al principio les resulta difícil adaptarse, pronto entienden que las imperfecciones y los desafíos del mundo real son los que enriquecen la vida y le dan sentido.
El regreso a Barbie Land es inevitable pero transformador. Ya no son las mismas figuras de plástico centradas en la frivolidad; han ganado profundidad y un nuevo aprecio por las complejidades del mundo real. Esta experiencia les enseña a valorar su propio mundo, pero con una perspectiva mucho más rica y completa.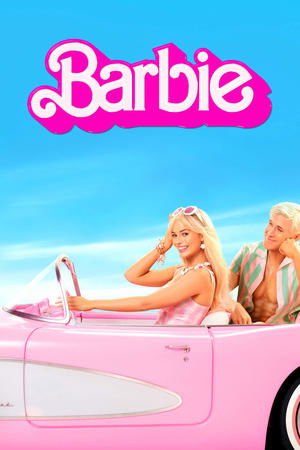 Barbie
Barbie and Ken are having the time of their lives in the colorful and seemingly perfect world of Barbie Land. However, when they get a chance to go to the real world, they soon discover the joys and perils of living among humans.
Margot Robbie
Ryan Gosling
America Ferrera

Kate McKinnon
Ariana Greenblatt
Michael Cera

Will Ferrell

Simu Liu
Emerald Fennell
Helen Mirren
Rhea Perlman
Issa Rae

Alexandra Shipp
Emma Mackey
Hari Nef

Kingsley Ben-Adir

Ncuti Gatwa

Connor Swindells

Sharon Rooney
Ritu Arya
Ana Kayne
Nicola Coughlan

Dua Lipa

John Cena

Scott Evans

Jamie Demetriou
Andrew Leung
Will Merrick
Zheng Xi Yong
Asim Chaudhry

Ray Fearon
Erica Ford

Hannah Khalique-Brown
Mette Towley

Marisa Abela

Lucy Boynton
Rob Brydon
Tom Stourton
Chris Taylor

David Mumeni

Olivia Brody

Isla Ashworth
Daisy Duczmal

Manuela Mora
Ann Roth

Luke Mullen

Patrick Luwis
Mac Brandt

Paul Jurewicz

Benjamin Arthur

Carlos Jacott

Adam Ray
George Basil

Ptolemy Slocum

Deb Hiett

Oliver Vaquer

Tony Noto
Christopher T. Wood
Annie Mumolo

McKenna Roberts

Lauren Holt

Ryan Piers Williams
Jamaal Lewis
Kathryn Akin

Ira Mandela Siobhan

Lisa Spencer

Naomi Weijand

Tom Clark
Miekaile Browne
Nikkita Chadha

Joelle Dyson
Marlie Goddard

Mira Jebari

Lily Laight

Josh Wild

Rodrigo Prieto

Noah Baumbach

Noah Baumbach

David Heyman
Toby Emmerich
Roy Taylor
Ryan Gosling
Jacqueline Durran

Sarah Greenwood

Allison Jones
Greta Gerwig
Greta Gerwig
Greta Gerwig

Mark Ronson
Danny Downey

Sarah Townsend

Dale Robinette
Margot Robbie

Nicki Minaj

George Cottle

George Drakoulias
Dan O'Connell
Tom Ackerley

Adam Hart

Sam Smith
Whitney Coleman
Charli XCX
Lauren Shaw
Devyn LaBella
Lizzo
Este Haim

Alana Haim
Danielle Haim

Chris Reid

Brionna Maria Lynch

Marie Fink
Nick Houy
KAROL G

Khalid

Dua Lipa
Miluette Nalin

Michael B. Johnson
Kevin Parker

Billie Eilish

Ingrid Kleinig

Dominic Fike

Ava Max

Cara Koh
Preston Mohr

GAYLE

Kurt Nelson
PinkPantheress
Ice Spice
The Kid LAROI
Etiquetas